Featured Products
HIGH QUALITY FLOORING FOR YOUR EVERY BUDGET
At Everlasting Base, you won't be running out of options with our comprehensive range of bespoke product specification as we always make sure all of our products are constantly updated with the real-time market demands and trends to meet your specific needs.

Quality, choice and great prices are what we are about. Hence, you can always rest assured that all the products you received will always be in excellent quality.

Browse our complete collection today to find the product you need for any applications! Show More
FIRST LEADING SPC & LVT FLOORING SUPPLIER IN MALAYSIA
Established in 2019 and located in the state of Melaka, at Jasin, Everlasting Base is proud to be recognized as one of the first leading SPC flooring suppliers in Malaysia with its expertise in the production of high-quality flooring products.

At Everlasting Base, we offer first-grade flooring — ranging from SPC to luxury vinyl, with an extensive choice of styles, colors, sizes, thicknesses, and finishes to better cater to your specific requirements.

With over 20 years of experience working with the flooring materials, rest assured that our team is able to help you choose the right products — no matter you want them for commercial or residential uses. To meet the different needs of the market, we also offer our customers with a range of bespoke services on our products, which including measurement and custom cutting.

Hence, you can be sure to find every flooring board that that you'll need at Everlasting Base — Malaysia's top flooring company with one-stop fabrication services. Show More
Water-Resistant
With water resistant protective coating. Confidently recommended for use in your bathroom or cloakroom.
Easy to Install
Simple to install, thanks to its click system and clean joins that require no prior DIY experience or adhesives.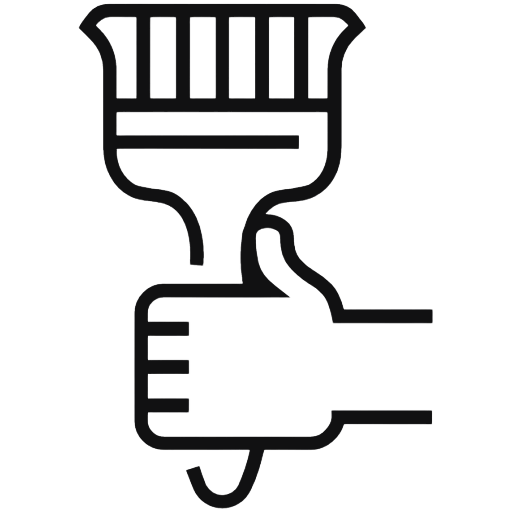 Easy to Clean
With easy-to-clean surface and improved scuff resistance, making our flooring range the perfect solution for a busy space.

Long Lasting
Our SPC flooring solution is designed to create a rigid and extremely durable flooring for guaranteed long-lasting performance.
YOUR TRUSTED SUPPLIER FOR PREMIUM SPC FLOOR IN MALAYSIA
Everlasting Base Malaysia leading floor manufacturer & distributor specializing in the supply of high-quality flooring solutions for household and commercial use. Explore more about what makes us one of the top flooring company in Malaysia.

Widest Selection Range
Available in all colors, sizes, shades & finishes that would suit your taste.
100% Quality Proven
We take quality as priority consideration. All of our floors are equipped with enhanced features that make them long-lasting & easy to maintain. Budget-Friendly
You need no longer worry about the budget as all of our products and services will be tailored-made in order to meet any need & budget. Recommended By Specialists
SPC is on-shelf in almost every retailing store across the world. Known as the leading product for quality in the industry. Experienced & Established
Our team been in the market for over 2 decades. We can provide you with expert advice from material selection to installation & application.

International Wide Coverage
We operate internationally and can supply floors throughout countries in Europe, USA, Middle East & Southeast Asia.
Book Free Consultation Today